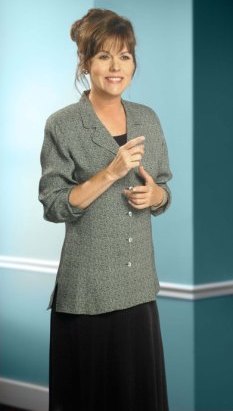 is an author, teacher,
counselor, mediator,
business woman,
patented inventor, and
"thoughtful giver of
good gifts."
Karen is a seasoned Keynote Speaker. Here are just a few of over 100 presentations she has delivered at conferences and retreats:
Getting the Past Out of Your Present,
Managing Your Time and Your Life,
The Healing Power of Small Groups,
How to Have a Great Marriage,
Overcoming Co-Dependency,
Good Grief.
Karen tackles the difficult issues of life with an authentic, positive approach. She combines experience in the business, therapeutic, and church communities to deliver practical truths that work. She makes learning fun and inspires us all to overcome obstacles, remove the past from our present, and reach for our potential.
If you want substance and depth, call Karen.
Let's talk about things that matter to you.
Karen massages useful truths into our hearts and lives with humor, grace and compassion. Her love of people makes her as compelling as she is informative. She makes you think without making you sweat.
Currently, Karen is exploring and writing about trans-formation. Exactly what is transformation? How does it work? Can we accelerate the process? If you're tired of going around the same mountain over and over again....the long-awaited book on transformation is coming!
If you are responsible for planning an event, Karen can also tailor a presentation to your specific needs. For further information call Karen at (724) 986-4426. Or E-mail her at karenontheair@aol.com.